★
One of those "update" things we've been hearing so much about…
Hullo, gentle readers.
We've been hard at work on a trailer for Game Connection, so actual development has been pretty slow for the last month or so. We'll drop a teaser trailer for Aetheris sometime in the next few months.
Did you know that we have a Facebook page? You should drop by and love us to receive more frequent updates!
★
Belated update and an apology
Hi.
And also sorry. We've been busy with the latest update for Qbeh and with the new art style for ætheris. Also we're heading to Gameconnection in November, so we've had to think gather up material for that aswell.
So yeah, Aetheris is far from dead. Stay tuned!
- Liquid Flower Games <3

★
IT BEGIIIIIIINS
Hello, world!
About this blog
We're a tiny game studio from Finland. This is the development blog for our first major release. It's a prequel to our first release; Qbeh. The gameplay and general serene atmosphere is still there, but we've switched the aesthetics to a more stylized direction.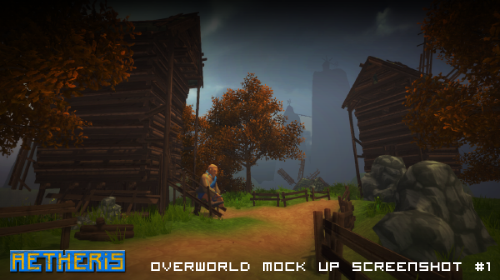 We're using Beyond Good and Evil, Legend of Zelda: Ocarina of Time, Half-Life 2 and of course Minecraft and Portal as both reference and sources of inspiration.
About Qbeh
Qbeh is a short, FREE first person puzzle platformer, inspired by games like Portal and Minecraft, in which the player "cubes" their way through 4 exciting levels. Made with the Unity game engine.


The game was released on September 10th, 2012.
Quotes from reviews of the beta:
"Respectable technical realization - - large and imaginative constructions" - Idealsoftblog.it
"Beautiful graphics, - - solid gameplay" - Spiele Umsonst
"An interesting, original production" - Henryk Tur, Gamestar.pl
"If you loved [Minecraft and Portal] then you'll love Qbeh" - jeux-video-gratuits.org
"too portal" - Quarry, TIGSource Forum member